midnight tales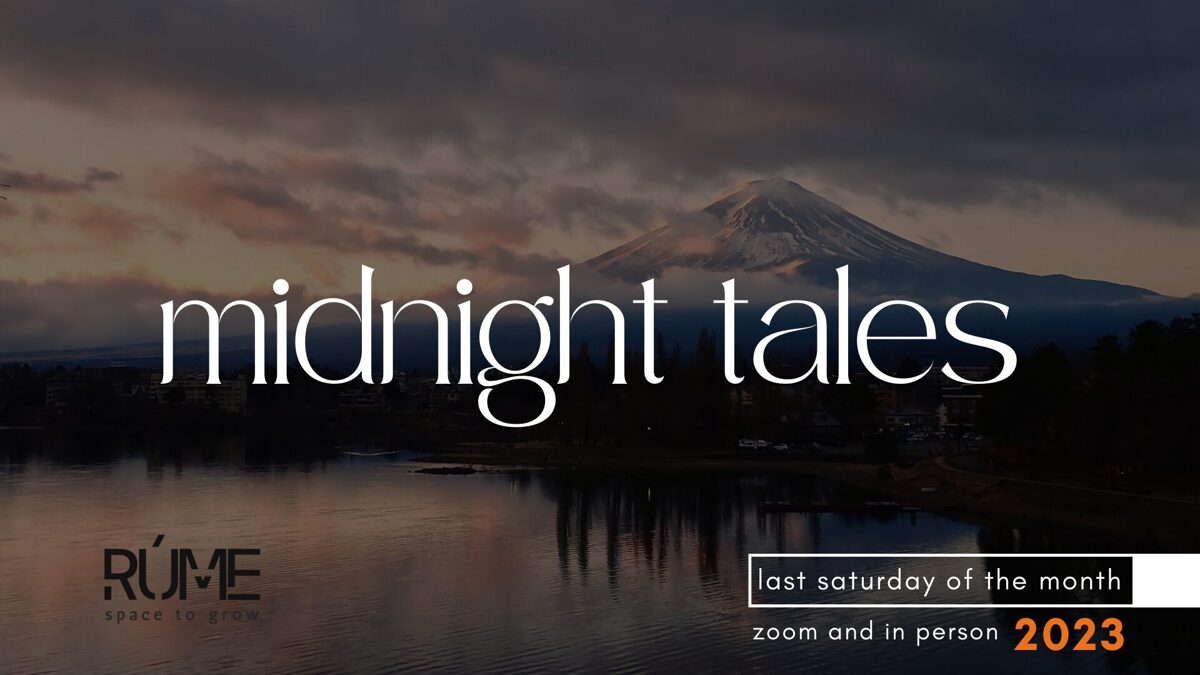 All the details will be sent after applying.
Step into the enchanting world of MIDNIGHT TALES, a unique online storytelling event that promises an unforgettable experience. Join us for an extraordinary night where everyone becomes a storyteller, making each moment special.
As the event unfolds, immerse yourself in stories that come to life with an intriguing twist. Our storytellers are passionate about their craft, weaving narratives that will capture your imagination and leave you craving for more. You're not just a spectator; you're part of the storytelling magic.
Prepare yourself for a mesmerizing night of narrative wonder. Grab your favorite blanket, dim the lights to create the perfect ambiance, and get ready to be spellbound by the MIDNIGHT TALES experience. This is your opportunity to be a part of something truly magical. Don't miss out on this extraordinary night of storytelling!